To describe this private residence as a luxury estate is quite an understatement! Our client replicated the famous sculptures of the Fontana di Trevi in Rome with meticulous details and put it in the courtyard next to their gorgeous swimming pool.
The seclusion and privacy of this property bring a complete contrast to the perpetually crowded Italian fountain.
Although timeless, the stoic marble faces of the gods can also be a bit life-less without the waves of admirers.
Therefore our client decided to bring some life and nature into this otherwise static space, and what can be better than a piece of submerged rainforest?!
The cylindrical aquarium compliments the corner space very well. The 360º viewing allows visitors to enjoy the peaceful nature from every angle.
The addition of the gorgeous high-grade Red Arowanas (a large ancient fish species that symbolizes strength and fortune) completes the space with a dash of reddish gold amidst a beautiful lush of green.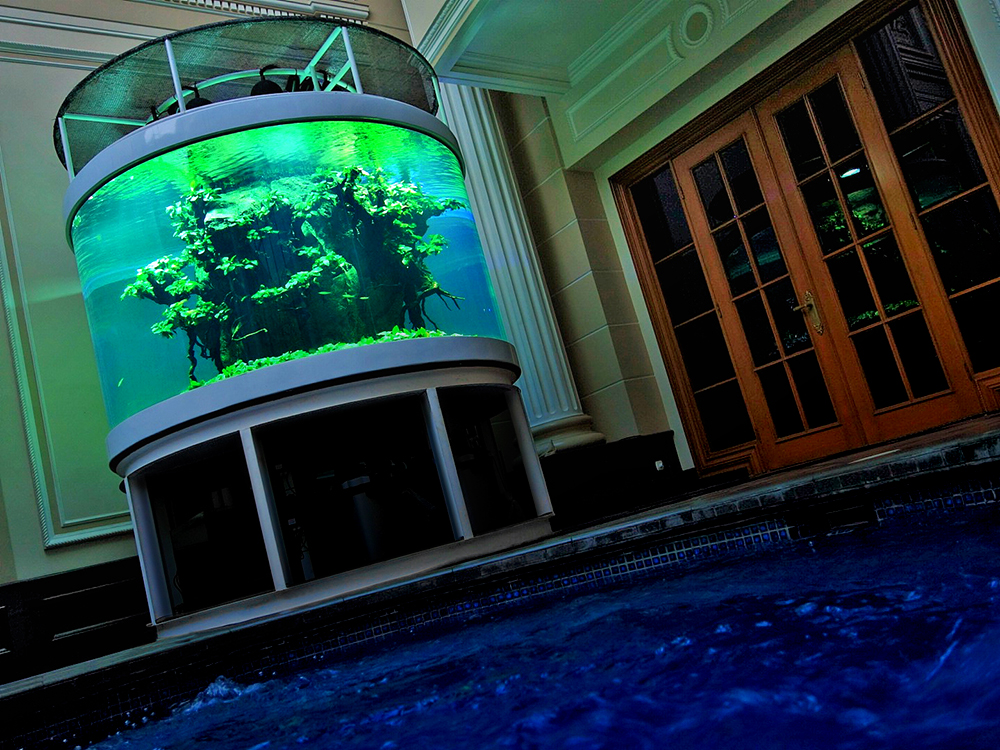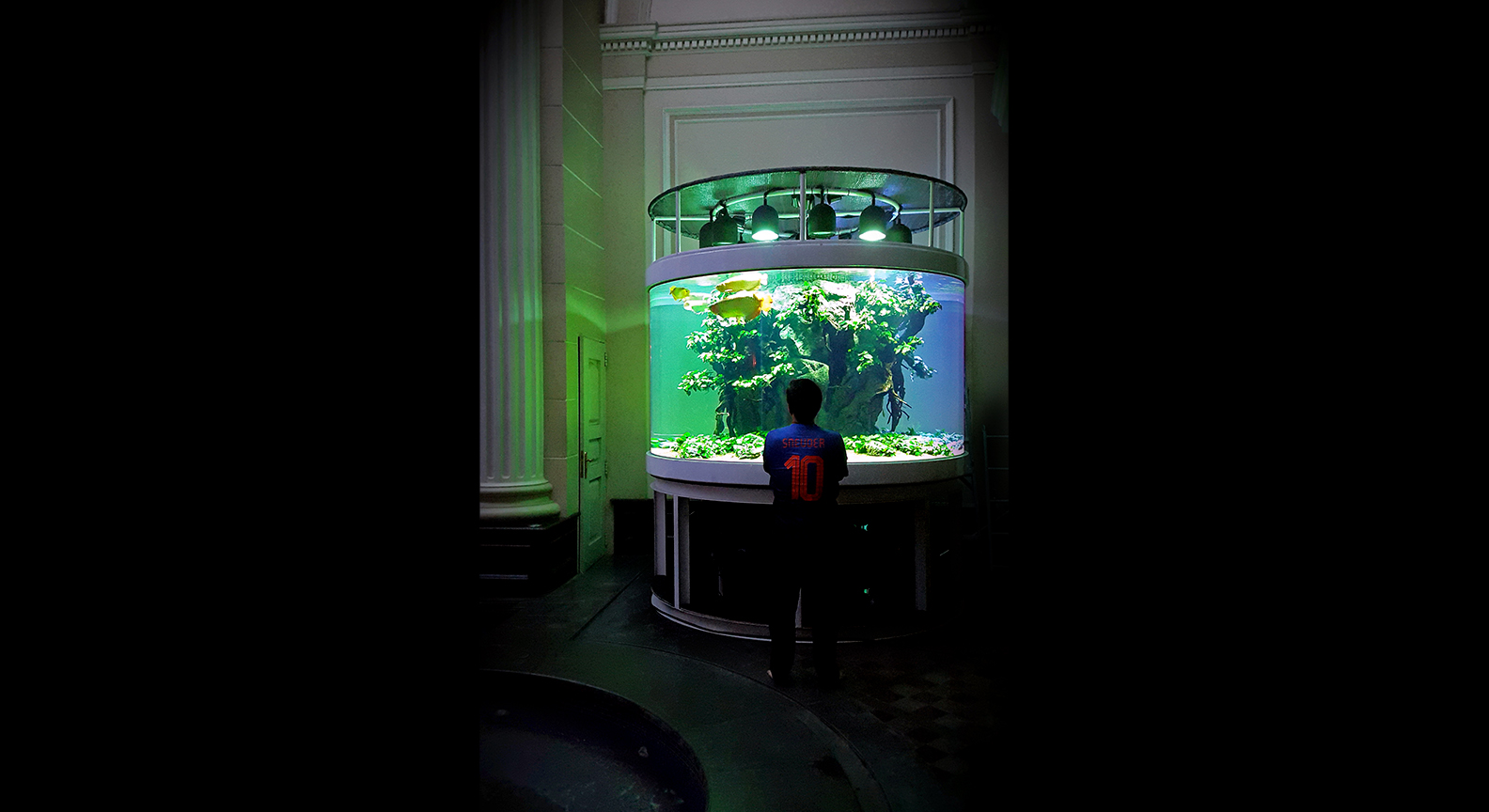 Setup Specifications:
Dimension: 8'(Diameter) * 5'(H) or 2500mm(Diameter) * 1500mm(H)
Volume: 1,900 Gallon or 7200 Liters
Live plants with high-grade Red Arowana